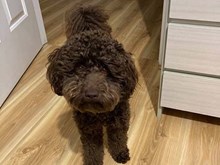 Hi Carolina,
Great to hear from you.
Im actually helping a friend to get their first family dog. They are actively looking.
When are you expecting to have some ?
Luna is AMAZING, she is the best. A real princess and an adorable to have in hour family.
She gives so much love and of course received as much from us as well.
Attached are some pics.
Last two are from her first birthday.
Best,
Goran
Back To Home